2018 Smart City & I.o.T
21/03/18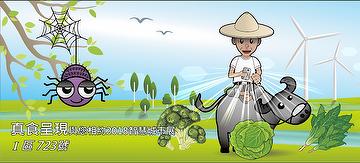 Sunshine Energy Technology will present you our long time invention
"Videographic Food Traceability Systme" in 2018 Smart City and I.o.T. Expo.
We use very simple operation to record whole process
from Farm to Table by Photos with GPS, Videos and Uploading to the Cloud, and etc.
A smart city with Clever Cloud Central Kitchen and APP.
You are very welcomed to visit us at I zone Booth No. 723.
Exop info:
Nangang Exhibition Center (1st floor)
Date:
Mar. 27th to 30th, 2018
10:00 to 18:00